Since 2001, Align has supported forward thinking, employee-focused companies design, implement, and manage their retirement and financial wellness benefits. See what drives our team of experts, focused on their specialized roles, and aligned around your service needs and strategic goals.
Align Advisors
---
Meet Our Team
Meet Align's dedicated team of experienced advisors, analysts, and support staff – all motivated to help you succeed.
Our Purpose
To build indispensable partnerships with each other, our clients, our industry partners, and our community. We strive to be the people who others turn to on their best days, and their worst, for wisdom and compassion.
Our Mission
To align investment and intention. We align around shared goals, shared vision, and shared values to create financial plans that endure life's twists and turns. We want those we serve to look back with pride on the things they accomplished with our partnership.
Integrity
Good people making good decisions based on what's right. It's honesty, transparency, and respect. It's striving for excellence and accepting responsibility when mistakes inevitably happen.
Compassion
Recognition of the challenges faced by others and working to make life easier for them. Compassion requires not only our expertise and exceptional service but also our kindness and understanding.
Wisdom
Knowledge that is equal parts technical and emotional. Guidance that arises from both experience and expertise. Wisdom is also the craft of making the complex simple.
Ownership
We own a commitment to our clients and hold ourselves to an incredibly high accountability standard. We are responsible for not just the tasks we control, but for all those that affect whether our mission is successful.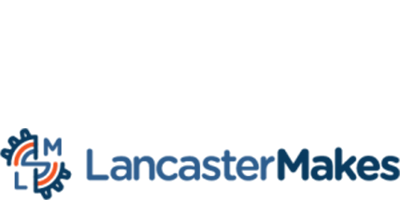 MFG Day Lancaster
Manufacturers are vital to the health of Lancaster County. But the growing gap between high-demand, high-paying manufacturing careers and the workers needed to fill them, threatens companies and our community. Align is the proud founder of LancasterMakes to lead our county's effort to organize and promote MFG DAY events and trade and technical career exploration.